A map can clearly present information in terms of geography. Recently I learnt how to draw public transport lines with folium module in Python. In this blog, I will talk about how to do that with the following points:
Datasets
Draw transport lines with "folium"
Datasets
Before drawing maps, I'll talk about the datasets which are used for this blog. I downloaded Île-de-France public transport network datasets.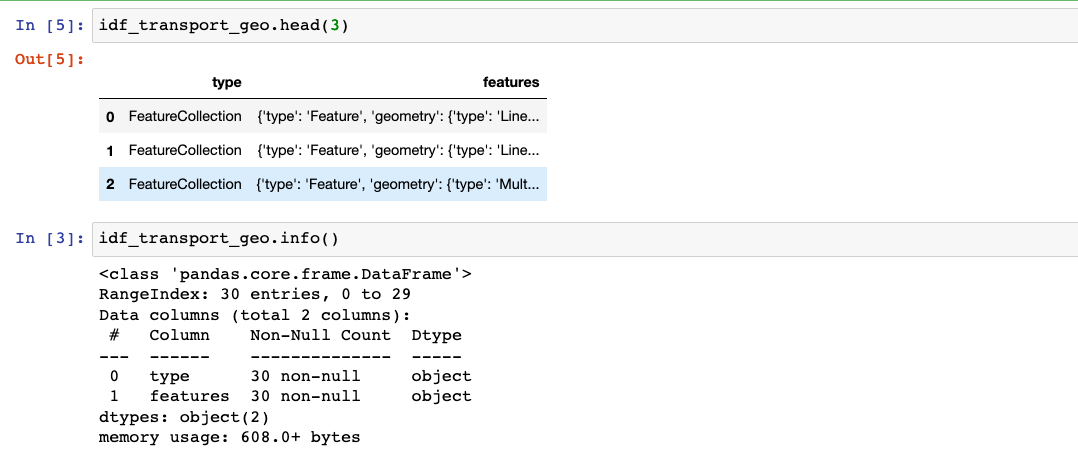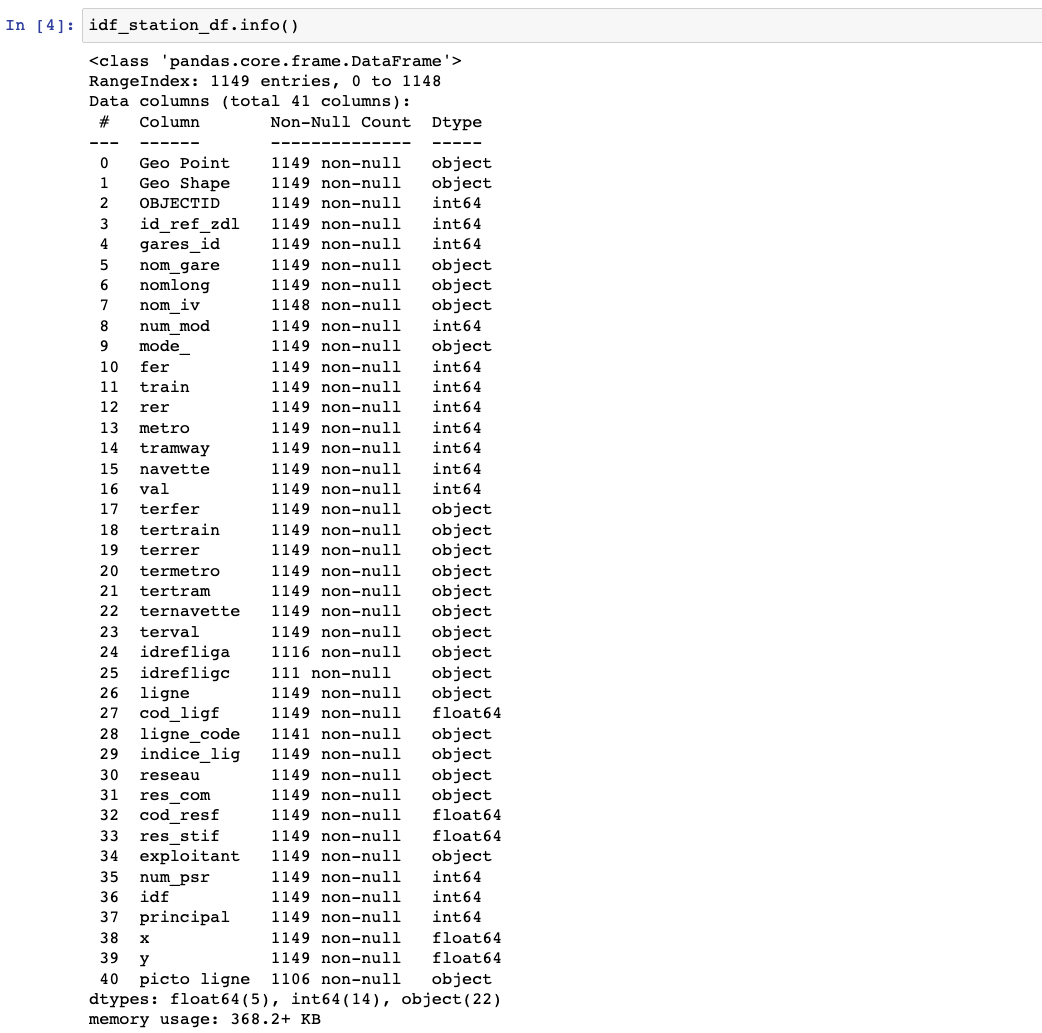 To get stations' coordinates (latitude, longitude), we split the Geo Point by ,, convert the values to float, and filter only the subway and RER(Réseau Express Régional, English: Regional Express Network).
Draw transport lines with "folium"
I applied geometry which belongs to idf_transport_geo['features'] with folium.features.GeoJson to draw the transport lines, and add station points with folium.CircleMarker, then we get the following map.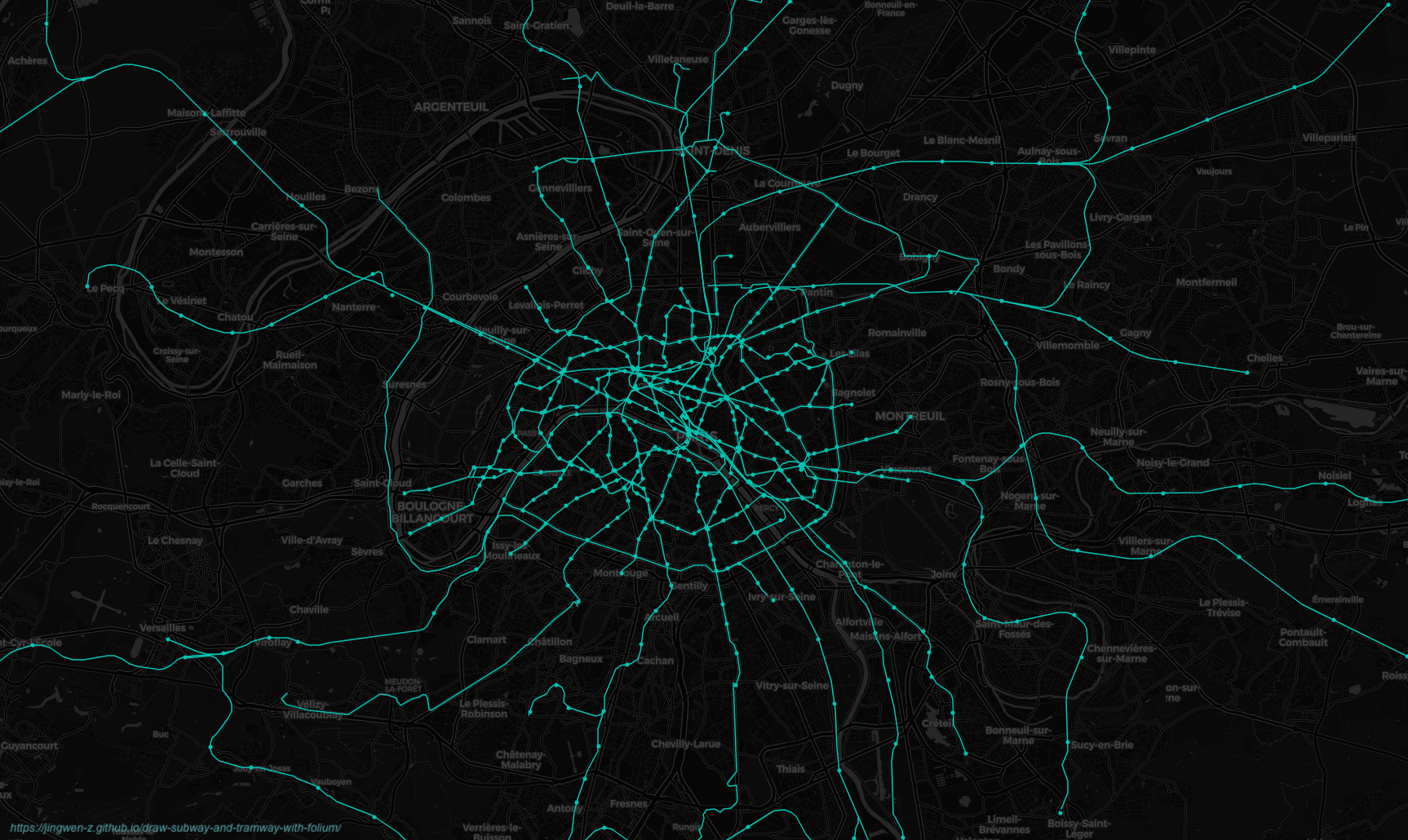 Easter egg
I also visualise transport lines of many other cities: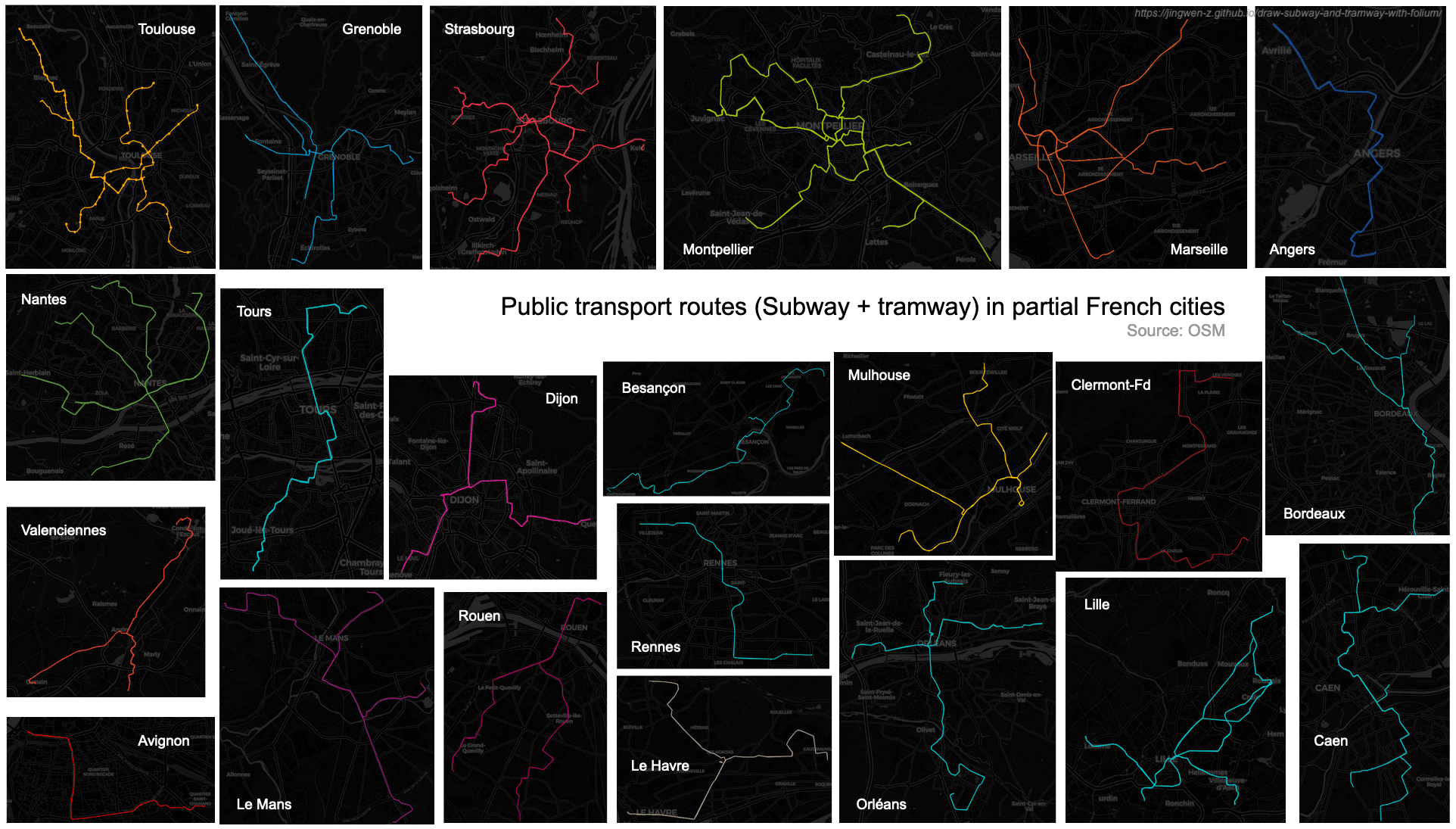 If you are curious about the scripts, you will find them here.
Reference