Introduction
During the year 2022, our life is almost back to normal, we started to take off the mask, and have more contact with colleagues and friends. As in previous years, it's time to review the whole year 2022. This year, I not only levelled up my skills in technique but also in project management and communication with clients. In this blog, I'll resume my year 2022 with the following points:
Working in retailing (In The Memory)
Blogs
Working in retailing (In The Memory)
In The Memory is a retail-tech company that helps retail players to make the best use of the different internal and external data sources to meet their strategic and operational business challenges. Our products allow distributors and brands to accelerate their decision-making to attract more customers and make the best assortment, merchandising, pricing, and promotional choices, in their various physical and online sales channels. We build tailored Augmented Intelligence solutions to meet clients' priority challenges and serve their strategies by supporting their teams in change management, defining together the best KPIs to meet clients' challenges and adapting our solutions to the client's needs, constraints and processes. Moreover, this year, we have been labelled happyatwork 2022 (this label rewards company in which employees are the most committed and motivated), won the LSARetailTech trophy in the "Data, knowledge and customer personalization" category, and have been selected by Business France to represent France during the next Retail's Big Show in New York in January 2023; we have nearly 70 colleagues vs. 50 in 2021.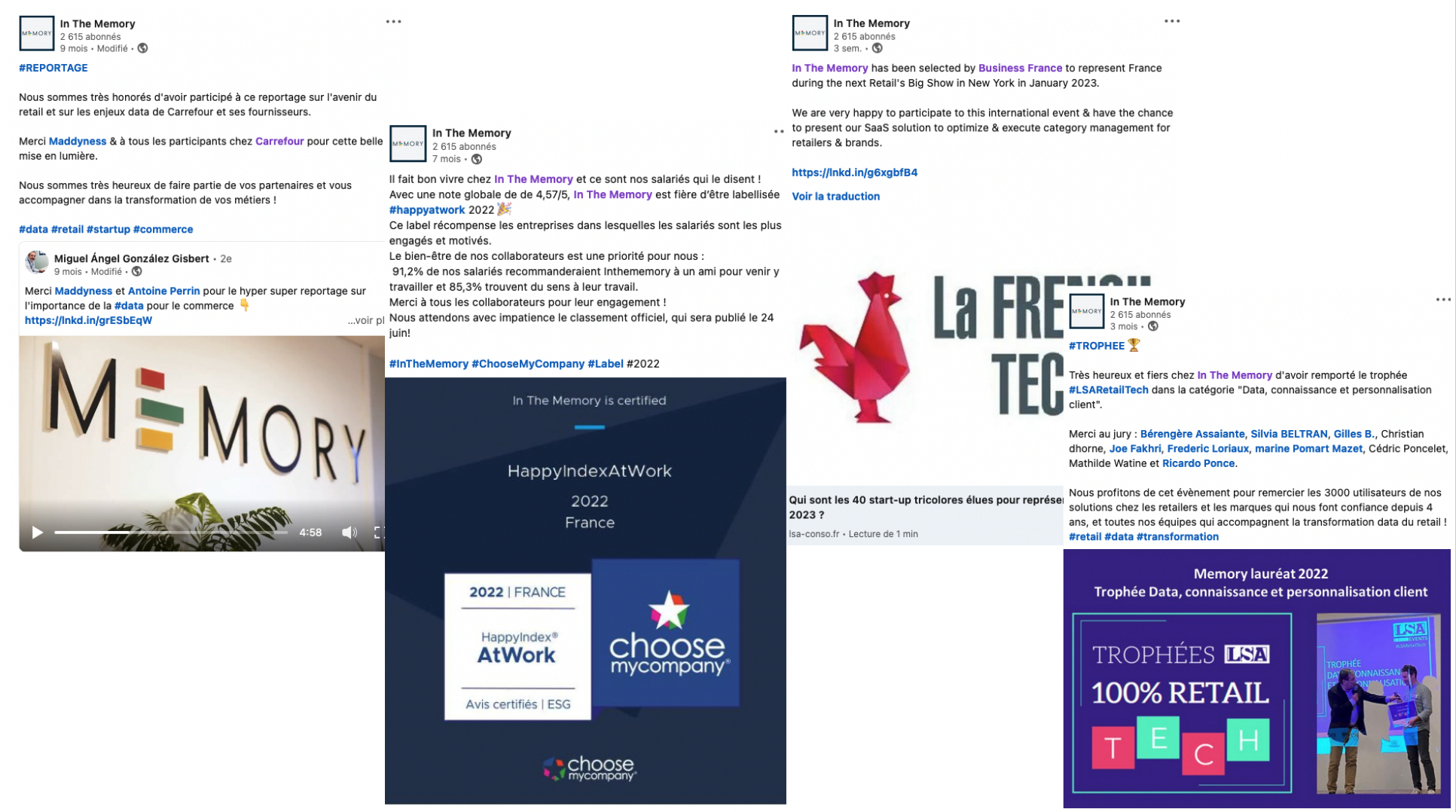 This year, I'm promoted to Senior Data Scientist and levelled up my skills not only in technique but also in project management and communication with clients.
Head of Data Management projects for some clients
This year, I started to be in charge of data management for some clients. Thanks to this project, I improve my skills in multiple aspects: maintaining the data integration process, troubleshooting, designing the workflow for new data integration, designing the retro planning with team consulting, interaction among clients, team consulting and team data. All of these allow our clients to well integrate their data into our system which is the base of our data products, it also allows In The Memory to explore and create more products on the platform.
Launch of 2 promotional data products
After more than 1-year development, we finally release these 2 promotional modules for our client. Thanks to this project, I enrich my knowledge on promotion business, know how to manage a project from the viewpoint of data, and discuss the project with different teams (consulting and software). This product helps users to save lots of time in defining the promotion leaflets and it can also attract other retailers to use these amazing modules.
Data reliability
We created some tools for ensuring data reliability. For example, we created the first API of team data, this API allows us to check data format and quality after the user imports the input files which ensures the data is ready to be used to run our calculation and model. I also set up a staging environment for the data team, which is isolated from the production environment, this allows us to modify or develop new features without worrying about breaking the data in production, this is a product guarantee and it's a playground!
Recruiting talents for In The Memory
It has been 6 years since the graduation ceremony, this year I came back to Toulouse School of Economics again to help In The Memory recruit talents. It was an enriching experience for us to interact with students and teachers throughout the day.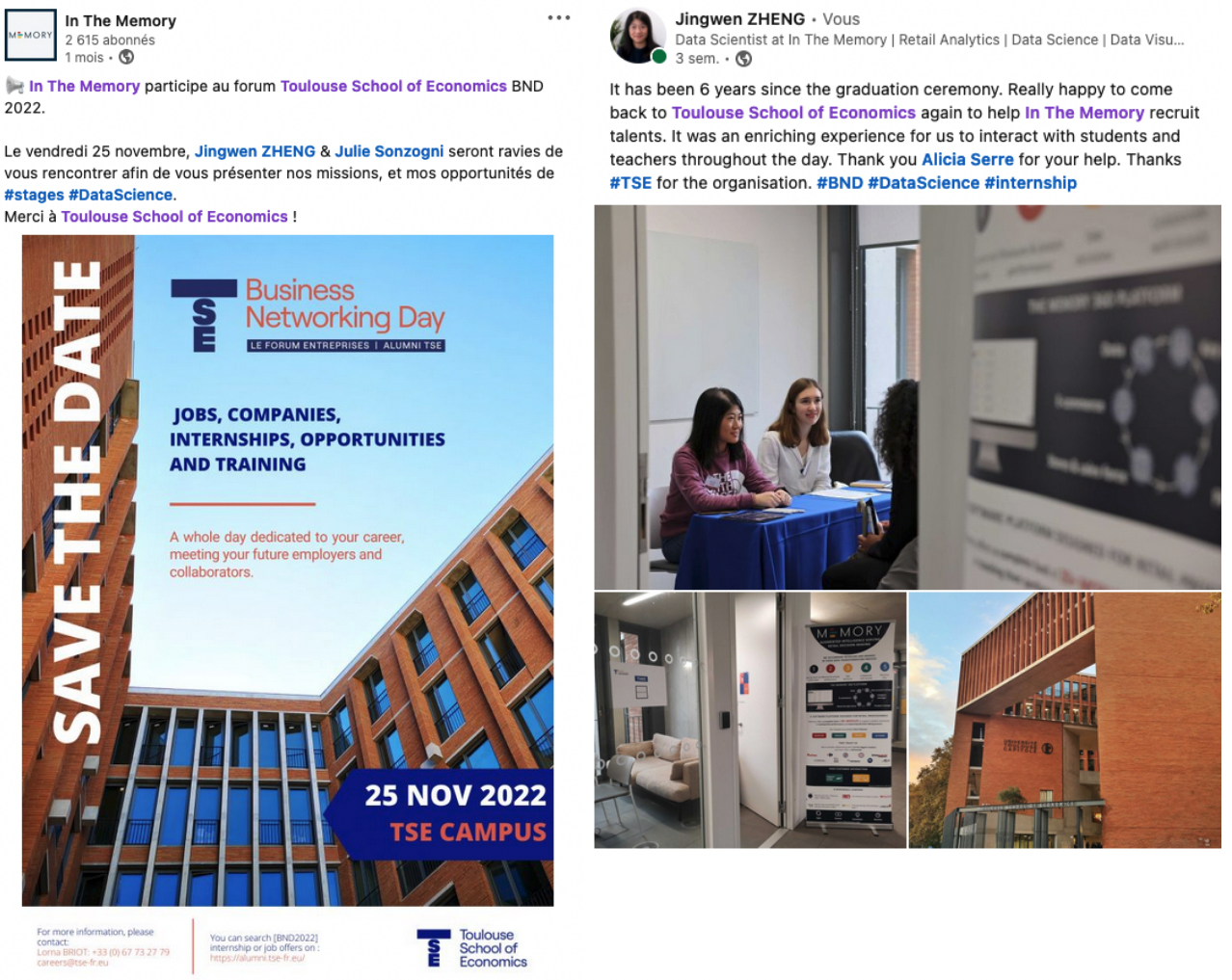 Blogs
This year I focused on my job and wrote only six blogs: some of them summarize what I learnt during my work, some of them talk about Data Science in Retail Discount, and some analyse open source second-hand apartment transaction data.
Since August 2016, I've written 116 blogs on various aspects: python, data analysis, data visualisation, machine learning, and data science in retailing, had more than 212k users come more than 301k times on my blogs.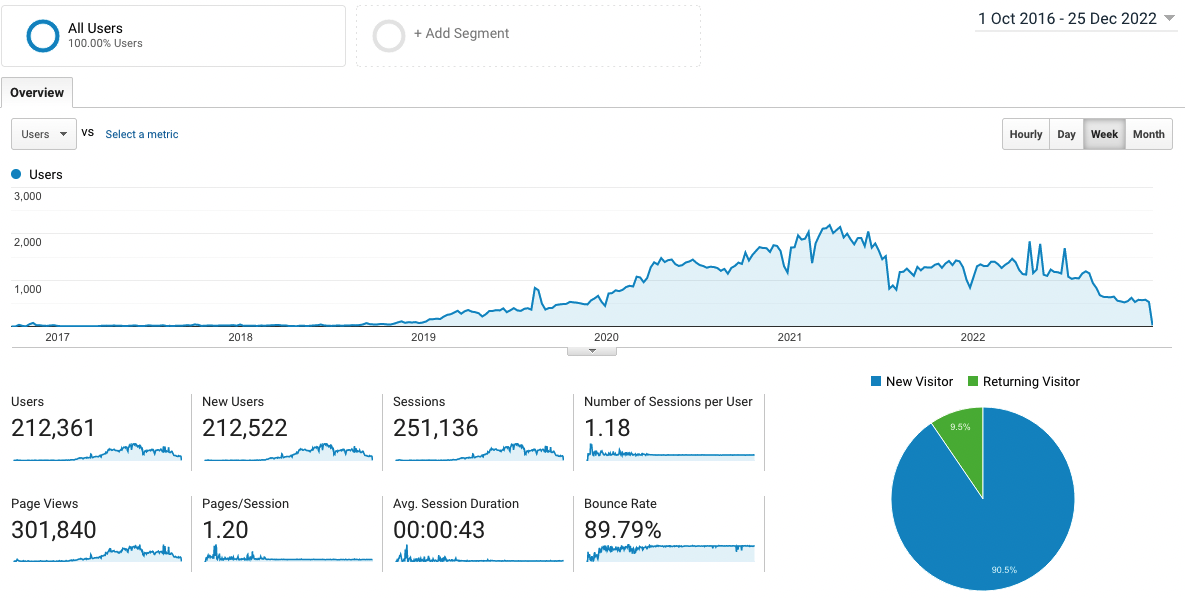 Don't hesitate if you want to ask questions or write comments, they're welcome!!
Hope to see you in 2023!
References